(Scroll down for poster guidelines)
For Oral Presentations
Authors making oral presentations must submit a full paper to the ICSD organizers by August 15, 2015, or risk losing their presentation slot. Full papers must meet the following guidelines:
Papers should not exceed 5,000 words (excluding tables/diagrams, footnotes, and references).
The top of the page should include the paper title, a list of all the authors and their affiliations (Ex. John Doe, Professor, University of Illinois), and full contact details for the corresponding author (email, phone number, and mailing address).
Text should be in 11 point Arial font and single-spaced.
Citations should follow the Chicago Manual of Style and use footnotes.
A template of a full paper format is available to download.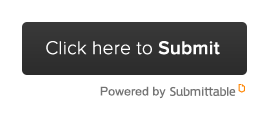 At the conference, oral presenters will be given 10 minutes to present their work and an additional 5 minutes for Q&A, for a total of 15 minutes. Presenters will be able to project powerpoint slides, but they are not required. We will be unable to show presentations using other software (Prezi, Keynote, etc.) You will have to run your slides off the computer in the room (a PC) and will not be able to connect your own laptop to the projector.
For Poster Presentations
Authors should bring their own printed poster with them to the conference. We are unable to accept posters in advance by mail. We are also unable to print posters on- site. Should participants wish to have posters printed in New York, we recommend they contact Village Copier at amsterdam@villagecopier.com. A color 24"x36" poster will cost $60.
Each poster must be hung at least 15 minutes before the start of the poster reception (September 23rd at 5:30 pm). We will provide free-standing panels and push pins to hang posters.
Poster presentations must meet the following guidelines:
Presentations may not exceed 24 inches (61 cm) in width and 36 inches (91.4 cm) in height. A presentation sample/template is available for download.
Text and graphics should be legible from 6 feet (2 m). We suggest using Arial, 28 points.
Should you have any additional questions, email us at info@ic-sd.org.